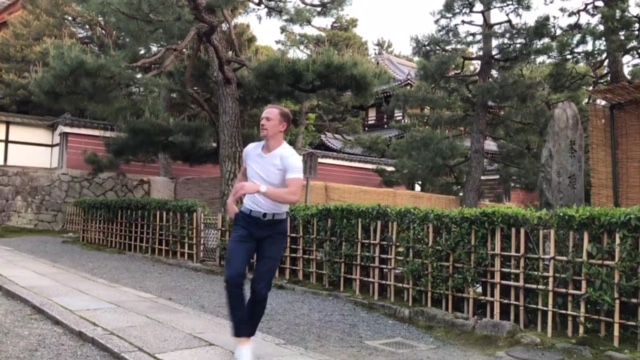 How was your Golden Week?
Did you travel abroad or did you stay in Japan? 
My plan for Golden Week was to have no plan.
I'm planning a trip to Thailand in June for a salsa performance so for Golden Week I only went to the gym, had dinner with friends and practiced salsa dancing.
To practice for the performance in June, I met with one of my dance partners in Kyoto during Golden Week.
Since I had gone all the way to Kyoto to meet her, we decided to have lunch after practice and enjoy the beautiful weather that day.
After lunch, we walked along the Kamo river and then visited a local temple.
I danced a little bit in the temple grounds.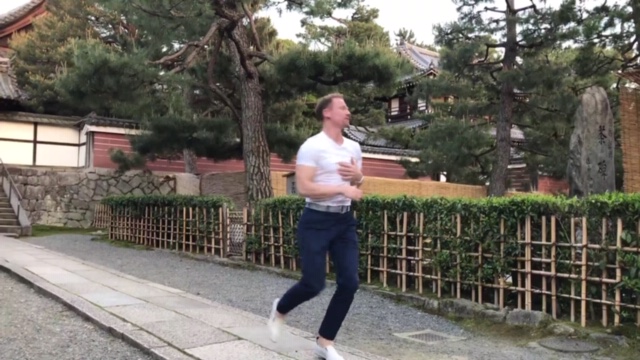 After sunset, we were both a little hungry, so we stopped at a Yakitori restaurant for dinner.
There was a special salsa event happening that night not too far from the Yakitori ship so we decided to go dancing.
When we got there, a dance performance was just finishing.
Afterward, a live band began to play and a singer from France began to sing in Spanish.
That evening I met a few dancers visiting Kyoto from other parts of Japan.
I even got the chance to dance with a professional dancer! 
My Golden Week was pretty normal but I had a really good day in Kyoto, dancing and enjoying good food and drink with a friend.