Hello everyone!
Tamara here :)
Today I`d like to tell you about my trip to Tokushima.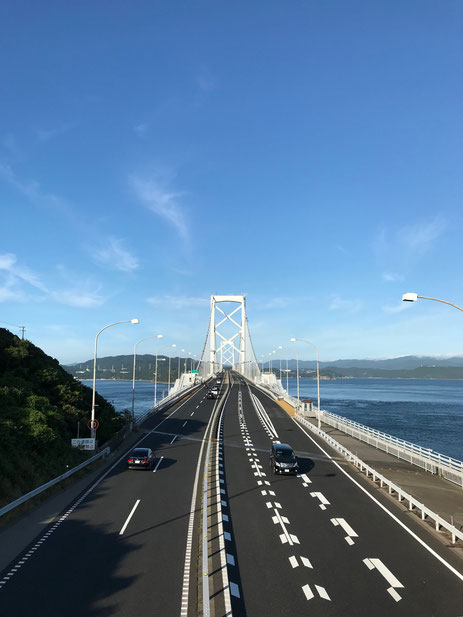 It was my first time in Southern Awaji and Tokushima.
The views are very beautiful,
and we were lucky
that the weather was very good.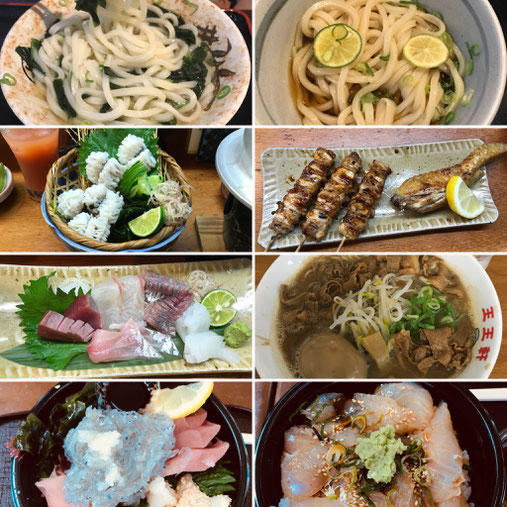 I also ate a lot of yummy food on this trip!
We ate raw Shirasu rice bowl
and onion ice cream in Awaji.
We also ate Tokushima ramen, sashimi,
and udon with Tokushima ingredients
in Tokushima city.
Tokushima is a very peaceful and quiet city,
but you can do cool things like dancing the Awa Odori Dance
at the Awa Odori Museum
and going swimming in Komatsu beach.

There were places that I wasn`t able to visit,
and the food is very good,
so I would like to go back to Tokushima someday.