Hello everyone,Mae here.
I hope you're all doing well.
Have you ever been to any animal cafes?
Japan has lots of interesting places and animal cafes are definitely worth visiting.
I`ve been to an owl café in Kobe once and this time I want to share the fun time I had at a dog café in Osaka.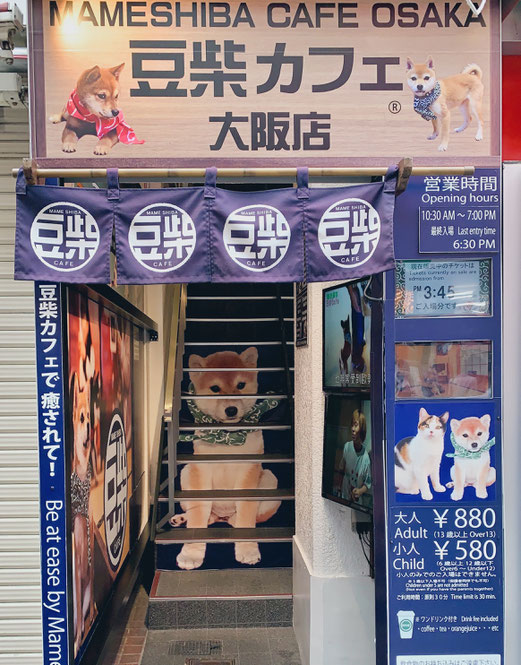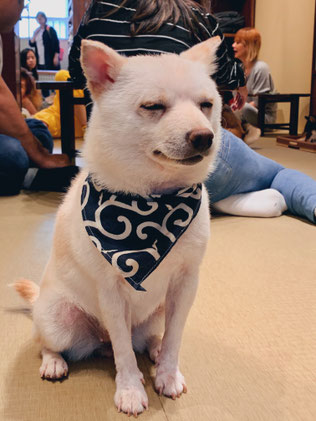 As most of you may have already known,
my family is a dog lover and we have six lovely dogs back home.
Owning a pet in Japan is almost impossible for me so this unique experience I had was very special.
The café`s name was "Mame Shiba Café Osaka", located in the bustling area of Dotonbori.
Even though I went there on a weekday, there were still many people queueing at the entrance and we had to wait a few hours after buying the ticket. It cost 880 yen and came with a free drink.
We had 30 minutes to enjoy playing with the smaller and cuter version of the Japanese Shiba dog.
The place had no chairs so everyone sat on the tatami flooring. 
I fell in love with them right away!
Their funny behavior and adorable faces were irresistible!
The dogs seemed friendly and well cared for.
Thirty minutes was too short but the moments were unforgettable.