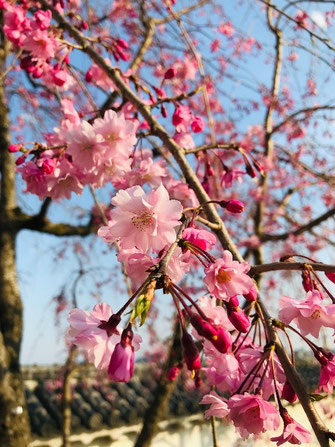 Hello everyone!
Tamara here.
Hope you had fun with your own hanami events!
This year, the cherry blossoms were a bit later than usual, but they were still very pretty.
I went to a few places this year to see the cherry blossoms, but it was my first time going to Himeij Castle to see them.
There were a LOT of cherry blossoms trees everywhere.
Most of them were light pink and white, but there were some pink cherry blossoms, too.
We also went inside Himeji Castle so we could have a beautiful view of the cherry blossoms from above.
We could also see all the way to Himeji station since the weather was really nice.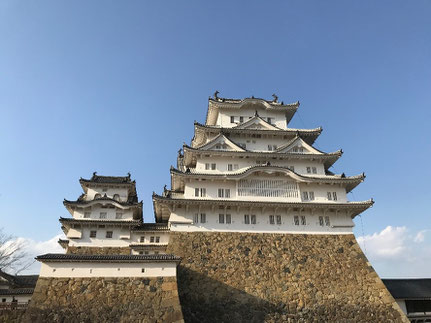 I used to think that Himeji Castle was just a popular tourist spot, but it also has a lot of history.
It is a very old castle but it survived both a war and a strong earthquake! Japanese traditional architecture is really cool.
Have you ever gone to Himeji Castle for cherry blossom viewing?
Where are your favorite cherry blossom viewing spots? Let's talk about it at our next lesson!