Hi everyone!
Shreya here - I've been doing a lot of travelling over the spring holidays and today I want to talk about my recent trip to Korea.
I went to Korea for ten days in mid-March, right after the Winter Olympics had finished.
In those ten days I travelled from Seoul to Gangneung, Andong and then finally back to Busan - my home away from home.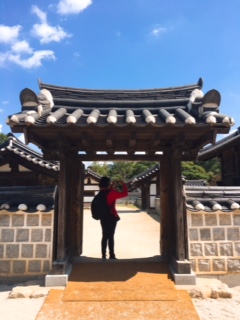 I think it's fascinating how much your perception of a country can change depending on the city you visit.
Although I had lived in Busan for two months previously, it was my first time in Seoul and to me, the two cities felt worlds apart. 
Busan is all about it's beaches and because of this, the city itself feels more like a seaside town.
No one's in a rush and you can spend your days there just drifting in and out of cafés and local trinket shops. 
On the other hand, Seoul is so busy that it feels like you don't have a moment to breathe.
From the moment I stepped off the train to the moment I reached my hotel, it felt as if I were trapped in a swarm of people.
I guess I'm more of a countryside person than I thought because I was already exhausted after only three days.
Did I mention how crazy the shopping culture is?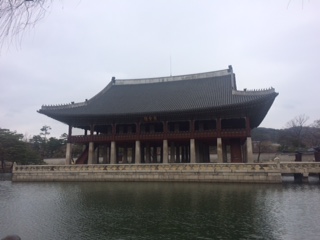 Gangneung and Andong were also completely different to Seoul and Busan.
I arrived in Gangneung just as the Olympics had finished and it was as if I'd entered a ghost town.
Now that the fanfare had died down, the city had regained it's dreamy, sleepy vibe that I'd seen in so many films and TV dramas.
I spent a couple of days wandering around the quaint coffee shops and old houses for which the city is famous.
It was a lovely place although after about two days of not meeting anyone, I was ready to head back to civilisation.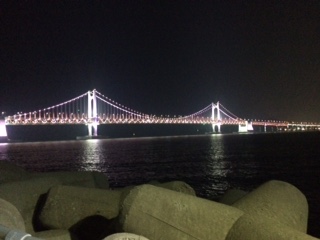 Andong, on the other hand, is known as the spiritual capital of Korea and it's known for it's many temples and traditional villages.
It's also famous for it's great food, but then again, so is everywhere else in Korea.
I'd say that of all the new cities I visited on this trip, Andong was my favourite because walking through the streets really made me feel as if I had stepped back in time.
I guess the point of this blog post is that no country is the same from top to bottom and depending on where you go, you can have a completely different experience.
I know a lot of our students have been to Korea several times before.
What I'd like to say is, next time you go, try stepping out of your comfort zone and visiting a new city.
You'll never run out of things to see!