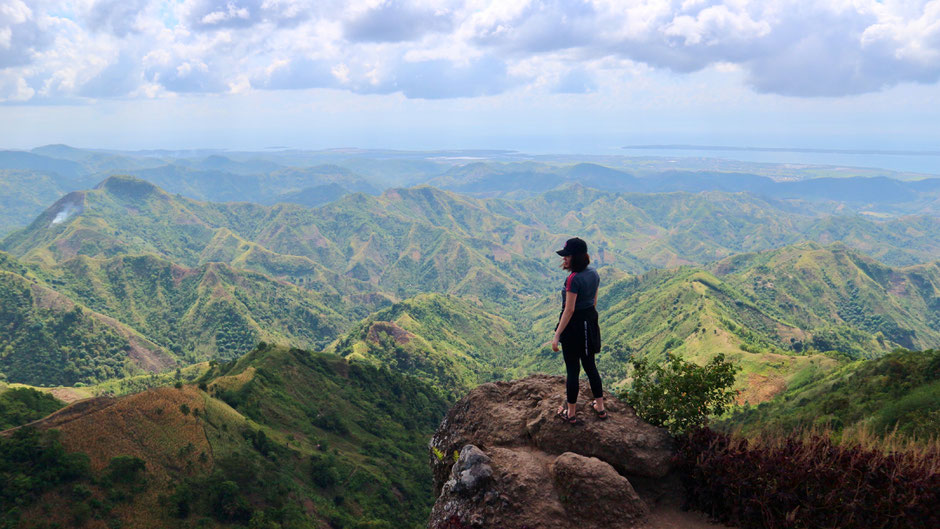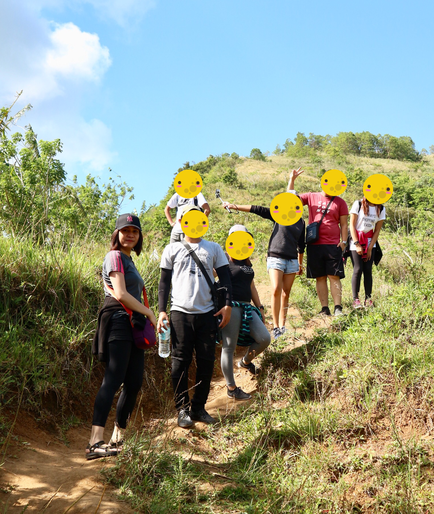 Hi everyone!
Today I'd like to share with you my recent vacation back home.
One of the highlights of my trip was spending a day out in the mountains for the first time! This was really special for me because I've always been at the beach or a nearby resort whenever I go back to my hometown.  
We went to the famous Mayana Peak which is located in the northern part of Negros Island.
It was a pretty challenging 30- minute trek. We took long walks, endured the scorching heat of the sun, chatted with some locals, and enjoyed the scenery along the way. Reaching the top was a struggle as the trail was steep and slippery. As a beginner, it was a little hard for me but with our guide's help, it became much easier.  
Finally, a stunning, 360 degree- morning view was served in front of us!