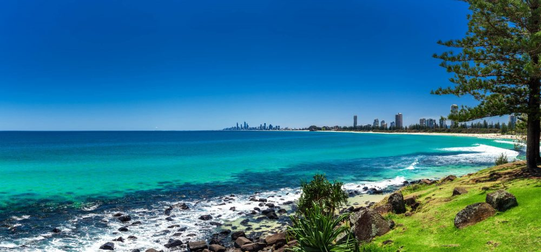 Hello everyone! My name is Maria and I have just joined the team at VOSS English 😊 I am excited to meet you all.
About Me:
I am 3/4 Japanese and 1/4 Korea, but despite my nationality I am more of an Australian. I was born and raised on the Beautiful and Sunny Gold Coast.
My home town:
Located in Queensland, an hour South of Brisbane is the Beautiful and Sunny Gold Coast. If you ever plan on going to Australia I highly recommend visiting the Gold Coast. 
Why visit the Gold Coast you may ask??  Here are a few reasons why... 
There are 4 amusement parks. (Movie World and Dreamworld and then there is Sea World and Wet n Wild, which are the water parks).

There is a beach no more than 10 minutes drive from wherever you are.

There are lots of Shopping Centres. 

There are night, weekend and fashion markets.

There are plenty of places to eat; including food markets which are open 7 days a week.

There is an animal sanctuary where you can hold Koalas and feed Kangaroos. (Although in some parts of the Gold Coast, Kangaroos are in their backyards).

If you have a car, you can go to the Rock Pools and Waterfalls.

Plenty of nature walks including the popular Glow Worm Cave.

You can climb the popular Q1 building.

Wake park (You can wake board whilst being attached to a cable).

There is an obstacle course floating on the water called Aqua Splash. 
Those are just a handful of things you can do! 
As the Gold Coast is not a major city there aren't as many people around so you will not have to worry about rush hours, over crowded places, parking, etc.
If you are planning on or thinking about visiting Australia and would like to ask some questions or want some advice please do not hesitate to ask me 😊