Hi everyone!
I've just come back from my trip to Taiwan and I thought I'd share the experience with you all.
I went to Taiwan for eight days, in which time I visited Taipei (台北), Taichung (台中) and Tainan (台南). Taiwan's a pretty small country and I was amazed to find that I could travel from the North (Taipei) to the South (Tainan) in just four hours by bus. It took me twice as long just to travel from Kobe to Tokyo! 
I started my trip in Taipei, where I met a friend who lives locally and we travelled to some of the major tourist spots in the city together. There are a million things to do in Taipei, but if I had to pick the highlights of my trip, I would say that setting off a lantern at Pingxi, seeing the Taipei 101 night view and wondering around Yehliu Geopark are the things you absolutely have to do if you're in Taipei for a few days.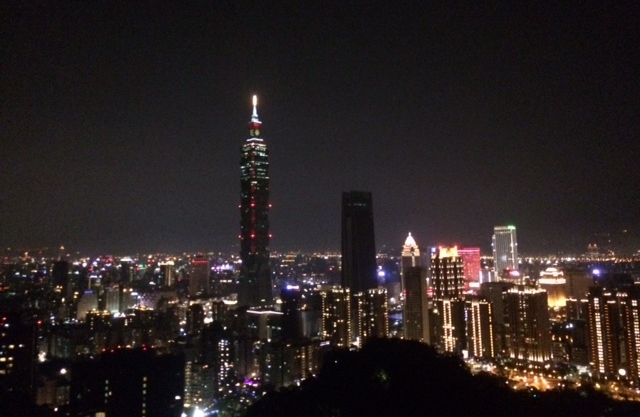 My friend and I then went to Taichung for a couple of days, as I wanted to visit the Sun Moon Lake whilst in Taiwan. Getting there was a challenge, but watching the sunset from the top of a temple overlooking the lake made every second worth it. 
Finally, we headed down to Tainan, often referred to as the 'Kyoto of Taiwan.' For me, the two cities are quite different - Kyoto's charm is in it's old fashioned temples and palaces, which is why it is widely considered the heart of 'traditional Japan.' By contrast, many of Tainan's older buildings are European in style, as the city was originally colonised by the Dutch and established as an important trading port. The atmosphere, too, is different from Kyoto: Tainan feels more laidback, like a seaside town where the best thing to do is kick back and enjoy Baobing (a Taiwanese dessert, similar to shaved ice) as you wander along the colonial streets.
All in all, I loved my trip to Taiwan. It's always fascinating to explore new cultures and meet new people. It's a beautiful country and I can't wait to visit again.