Hi everyone! My name is Raymart and I from "Down Under", also known as Australia.
I have lived in Japan now for just over two months and for January and half of February, I lived in Sapporo studying Japanese. So what was Sapporo like in three words?
Cold. Fun. More-cold.
Sapporo, despite its consistent sub-zero degree temperatures and the dangerous footpaths caused by snow turning into ice, is a fun place to be. I studied Japanese and met so many wonderful people – from all over the world.
Sapporo is known for many things – soup curries, beer, and of course the annual snow festival.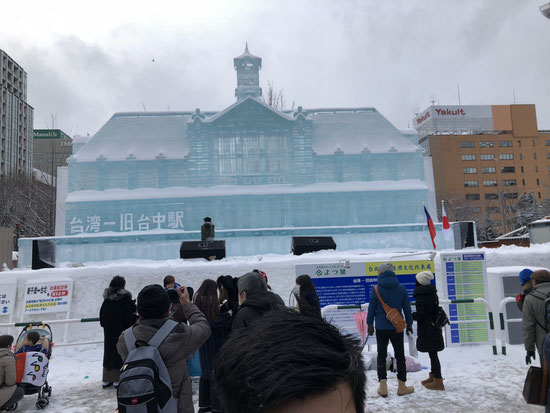 Have you been to the Sapporo Snow Festival?
The Sapporo Snow Festival is extremely famous, bringing many tourists to the area – both domestic and international. The main feature of this festival which takes weeks of preparation are the enormous ice and snow sculptures. Take a look below at some of the sculptures from this year's festival.
I would recommend you take a visit to Sapporo – try the soup curry, visit the parks on a sightseeing excursion, and visit the local beer factory. Meet the amazing people!
You can still catch the snow if you like skiing or want to throw a snowball at your friends. Today, Sapporo experienced heavy snow and it's March! Despite southern Japan's temperatures becoming increasingly warm, Sapporo's snowmen are still standing strong and I will be there for the weekend to catch up with some special people!
Have you been to Sapporo? What do you like about Sapporo? Please let us know!