Hello everyone!
How was your New Year's Day?
I hope you had a great time!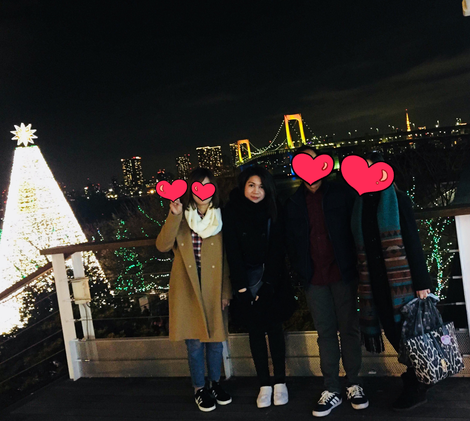 I had a 3 day-trip to Tokyo and Yokohama to celebrate New Year with my friends. Since we only had a short vacation, we made the most of each day by sightseeing, eating out, and endless chatting!
We spent all day in Odaiba because one of my friends is a Gundam fanatic! We explored the entire Gundam base and café for a few hours then took some photos in front of the new statue.  It's my second time there but this was more special because we were able to see the spectacular night view.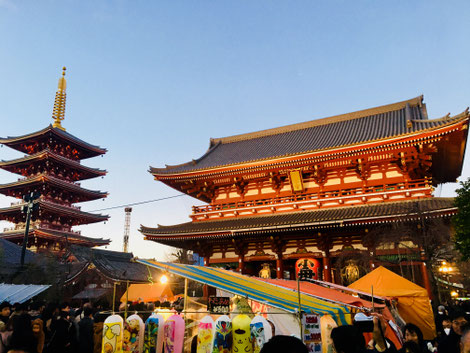 We kicked off the New Year in Yokohama and took the train to the famous Sensoji Temple which was expectedly packed! We wanted to experience the unique fortune- telling paper strips or O-mikuji but the queue was too long. We ended up eating yummy street foods around Asakusa.
I'm so happy to have spent a very special holiday with my friends!
Where should we go next? J