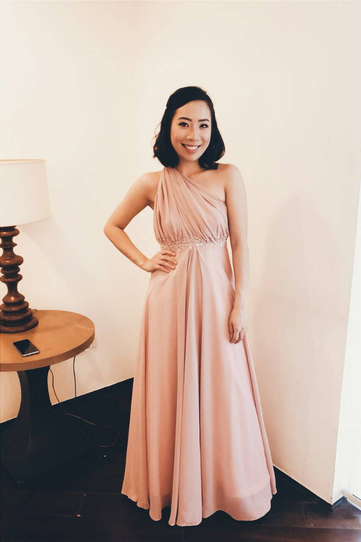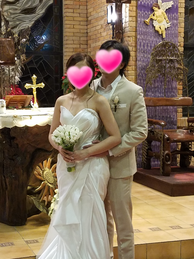 Hey everyone! Over the weekend, I went to the Philippines to attend my best friend's wedding. I went there for just one day,  to see her walk down the aisle to marry the man of her dreams! We have been friends for a decade now so I really made sure to be there on her wedding day. 
I was one of her maids of honor. I assisted her with her wedding dress and everything she needed on that day. She was so beautiful that I was almost in tears! I was so happy to see my best friend get married.
After the ceremony, we headed to the reception. We had a great dinner, played some parlor games, watched their wedding videos and the bride surprised the groom with a dance number! It was so fun! In the middle of the program, I gave a short speech and initiated the wedding toast. I was quite emotional because I was so happy but sad at the same time. Happy because she got married to a good man, sad because they are moving to New Zealand soon so it will be harder to see each other again.
But I am looking forward to seeing her again this Christmas when I go home for the holidays!  Thanks for reading!