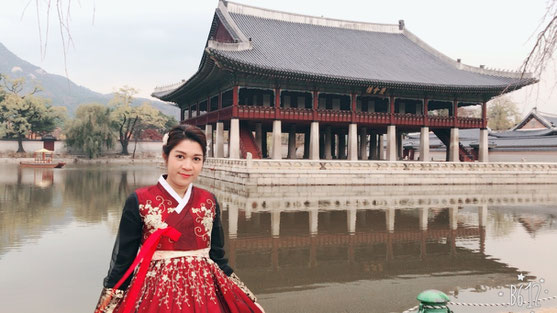 Hi everyone! Today I'm going to share with you my fun trip in Korea last week.
Honestly, I've been obsessed with Korean culture and stuff for many years so the entire trip was an experience of a lifetime.
I spent my 4 days in Seoul and visited some of the touristy places around. On our first day, my friend took me to NSeoul Tower at Namsan Park. There was a long queue for the cable car so we hiked 1200 meters to reach the top. It was exhausting but the view, the colorful love locks and beautiful autumn leaves along the way were worth the climb!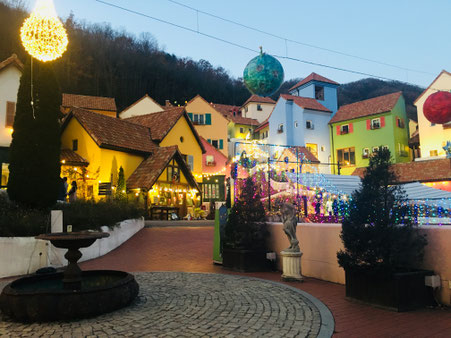 We went to historic destinations on the second day- Gyeongbokgung Palace and Seoul National Museum. The palace was located in the middle of the city it made me feel like I was time traveling back to the past. 
Also, I've always wanted to wear 'Hanbok' because of what I've seen in dramas. :) (FYI: Admission to Seoul Palaces are free when wearing hanbok!) So we rented the traditional dress and walked around the palace for two hours despite the really cold weather.
On our third day, we went to Nami Island and Petite France which were two hours away from Seoul. Since it's early winter already, most maple and ginkgo leaves had already gone but some parts of the island were still eye-catching. We had some hot chocolate at Petite France, a French- inspired theme park. The place was bursting with pastel colors and everything cute! It made me want to go back to my childhood :)
My fourth day was all about shopping! I spent the entire day in Myeong dong- the shopping paradise of Seoul. It was quite similar to Shinsaibashi, but the major difference was the  cosmetics shops here and there.
And that ends my Seoul adventure. I'll be sharing the second part of my trip in BUSAN soon!