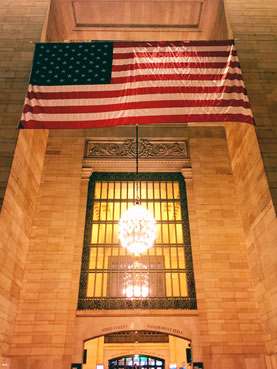 Hello everyone! Today I'd like to write about my trip to New York last week.
It was my first time visiting America, so I was very excited. I met my sister (who lives in London) at JFK airport, and we went to our AirBnb in Brooklyn.
Our first full day we ate pancakes at a diner for breakfast, walked through Brooklyn's Prospect Park and walked across the Brooklyn bridge. The pancakes were so good but so big, we couldn't finish them all! The park and the bridge were very beautiful, and we had great views of the city.
We saw Times Square and the Empire State building in Manhattan, and ate pizza back near our apartment in Brooklyn. That day we walked 22km in total!! We were really tired, but it was an amazing first day in New York. 
The next day we took a ferry to see the Statue of Liberty and Ellis Island. She was very impressive, and we had a great view of the city! For lunch we bought sandwiches and ate them in Central Park. It is so huge! We walked through the park to the Natural History Museum on the west side. There we watched a show in the planetarium and looked at some of the exhibitions. I think this museum is famous because of the film 'Night at the Museum'. Finally we enjoyed cocktails with views of the Empire State building.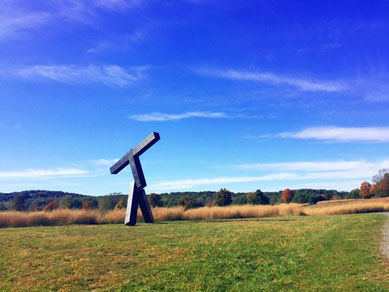 On Thursday we changed AirBnb in the morning, and moved to Astoria, Queens. It is an area famous for Greek food and culture, because a lot of Greek people settled there.
After moving, we caught a coach to the countryside outside New York. We visited a sculpture park called 'Storm King'. It was very beautiful, and It was a peaceful place. The sculptures were really interesting too!
In the evening we had Greek food. It was so delicious! I really love feta cheese and fresh vegetables. My sister treated me to this meal because it had been my 30th birthday this summer.