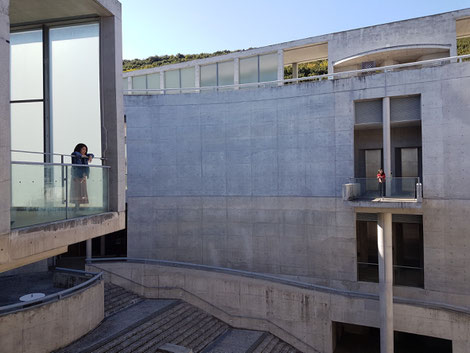 Hey everyone!
It's finally autumn!
I always want to explore the beauty of Japan during this magical season so my friends and I spent the weekend on Awaji Island. Our main purpose was to visit the vast flower field called 'Hanasajiki' (and try the onion flavored ice cream) but we ended up at 'Yumebutai,' a complex of buildings designed by Tadao Ando.
The place had concrete landscapes, indoor pools, greenhouses, an open-air theater and a botanical garden. It was such an amusing experience as the building was intricately constructed with its geometric patterns, futuristic vibe, and a  breathtaking view of the sea and the sky once you reached the highest point of the "100 Step Garden." After going up the maze of stairs, it left us all in awe with Ando's astonishing masterpiece. He's a true artist!
The best part of it, we enjoyed the peaceful place for FREE!