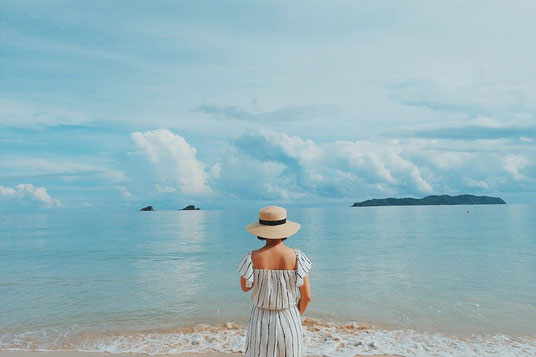 I hope you enjoyed Joanna's blog last week about her trip back home to the Philippines It looked amazing didn't it! Did you know that Ian also went back home too? Well here's is her blog and some beautiful beach photos from her trip.
_________________________________________________
Hi everyone! How are you guys doing? I'm pretty sure all of you can feel the summer heat! I just came back from my summer vacation in the Philippines few days ago! It felt good to be home after almost 2 years!
I've spent most of my days there at the beach- swimming, eating fresh seafood and exploring the islands. My family and I went to El Nido, Palawan; which in my opinion, the best beach in the Philippines! We flew from Manila to Puerto Princesa and drove for 6 hours to travel to El Nido. It was really far but it was definitely worth it.
Sharing with you some photos I took and hopefully, it will inspire you to travel to the Philippines too.