Hello everyone ♪
Recently, I can't stop watching TV dramas on Netflix, a website where for a monthly fee you can watch hundreds of TV shows and movies. It is really similar to Hulu and AmazonPrime.
The reason I'd like to introduce Netflix, is that I realised it could be used as a way to study English. You can choose to have English or Japanese subtitles with the TV show, and this can help you learn new vocabulary and expressions. Listening to English, even with Japanese subtitles, can improve your listening skills too.
 Unfortunately, you have to pay about 700 yen per month to use Netflix, so it's not free... But there is a free trial period, so if you decide to give it a try, here are a few shows I recommend watching!
---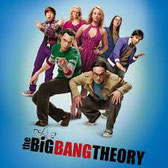 The Big Bang Theory
This series has been a huge hit in America for the last few years. It's about a group of geeky men who live across from a pretty woman, who is trying to become an actress. They all become friends and the show follows their everyday lives.
Some of the topics are about science and  are a little difficult, but don't worry! Regular people can easily enjoy this show, and you can learn lots of everyday English. 
---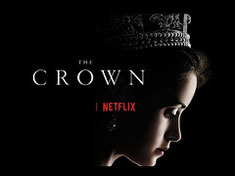 The Crown
The Crown tells the history of Great Britain through the eyes of Queen Elizabeth II. For those who love history, are interested in the royal family, or in Britain, then this drama is a must see!
The story is quite serious, so the language can also be a little formal and old fashioned sometimes. I still think it is worth watching as it has been highly rated and stars many famous British actors.
---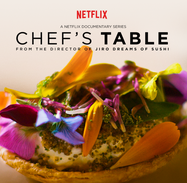 Chef's Table
This documentary follows 6 of the world's most famous chefs, as they work and as they live their everyday life. Anybody who loves food and cooking is going to love this show too! 
The English used by the chefs in this series is much more colourful, as they describe the flavours, techniques, aromas and textures of eating and cooking. For more advanced students, this is a great opportunity to increase your vocabulary. 
---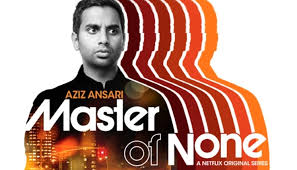 Master of None
Another comedy, but this time about the life of Dev, an actor living in New York. Though many of the situations in these series are very funny, there are also many everyday scenes. These are great for learning natural expressions, and improving listening.
See if the creator and star Aziz Ansari's sense of humor makes you laugh too!
---
Check out our blog next week for 4 more TV shows to help you learn English! Thanks for reading ♬