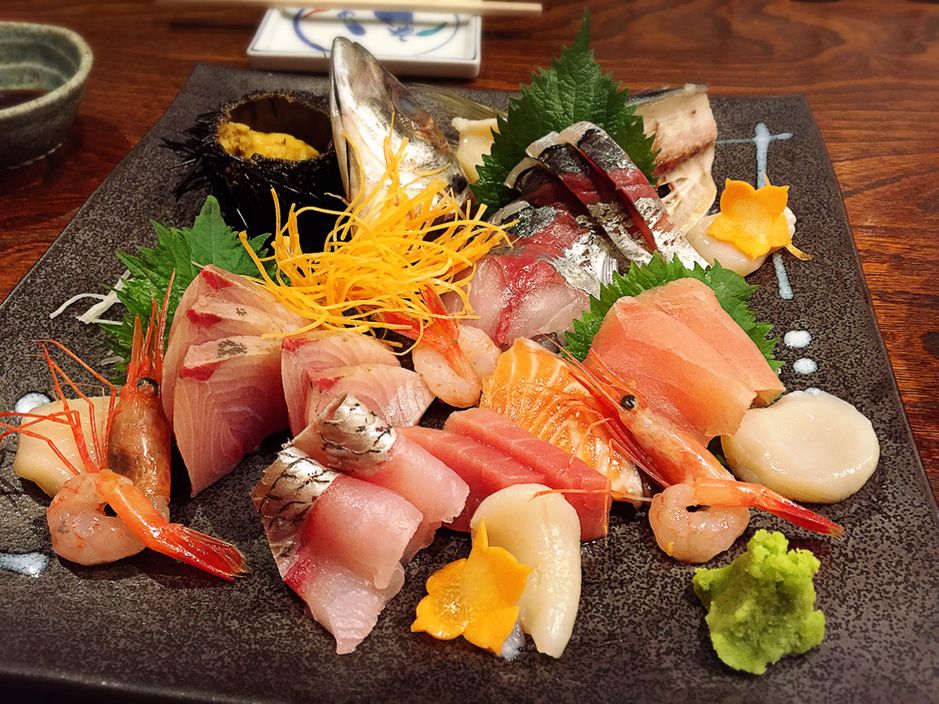 Hello everyone, I hope you enjoyed reading my blog last week!
Last Sunday and Monday, me and my parents went to Kanazawa in Ishikawa prefecture. I had always wanted to go, since so many of Voss's students have told me about their own trips there.
After dropping of our bags at the hotel, we walked into the city centre, through the famous Omi-cho market. There we tried some crab and looked at all the different fish and seafood on sale. We then went on to Kanazawa castle park, which was really big! It was very peaceful walking around the grounds and enjoying all the greenery and flowers.
From the castle we crossed over to the renowned Kenroku-en gardens. Again we were so surprised by how big they were! The way that the trees had been cared for, so that they grew into beautiful shapes was lovely. I especially loved all the iris's that were in bloom.
Next to the gardens is the 21st Century Art gallery. Me and my family love art and architecture, and this is one of the best modern art museums I have been to. The building's style is really interesting and feels almost like a maze as you go from room to room. The temporary exhibition was of a Japanese artist called Ikeda Manabu. His detailed and fantastical illustrations were wonderful!
In the evening we had dinner back in Omi-cho market, and ate lots of delicious sashimi and crab!
On Monday, we decided to try the city loop bus, which goes to all of the main tourist areas of the city. First we visited the samurai houses in Nagamachi. I didn't know that many of their houses were destroyed after the Meiji restoration, so what we saw was a replica. After that we walked to Myoryuji, also known as the ninja temple! But it isn't actually related to ninja's... it just has so many traps and tricks that it got that nickname. It was really interesting though and I'd definitely recommend booking to go on a tour if you ever visit Kanazawa.
We then took the bus to another old part of the city called Higashi-Chayamachi. There we ate some soba for lunch in one of the old buildings and then looked at the different souvenir shops. The crafts using gold leaf were particularly impressive!
Finally we went back to the castle park area and enjoyed walking around Oyama shrine, and had coffee and Japanese sweets in the castle's cafe.
After all our sightseeing we were very tired, but really happy with our trip. Just before getting our train back to Kobe, we stopped for dinner in the station. Voss's staff Maho, who is from Ishikawa, recommended 'Morimori Sushi'. It has long queues at the restaurant in Omi-cho market, but in the station it was easy to get a seat. Thanks Maho, it was really good sushi!! 
I hope you enjoyed reading my blog! I'll write that final part next week.